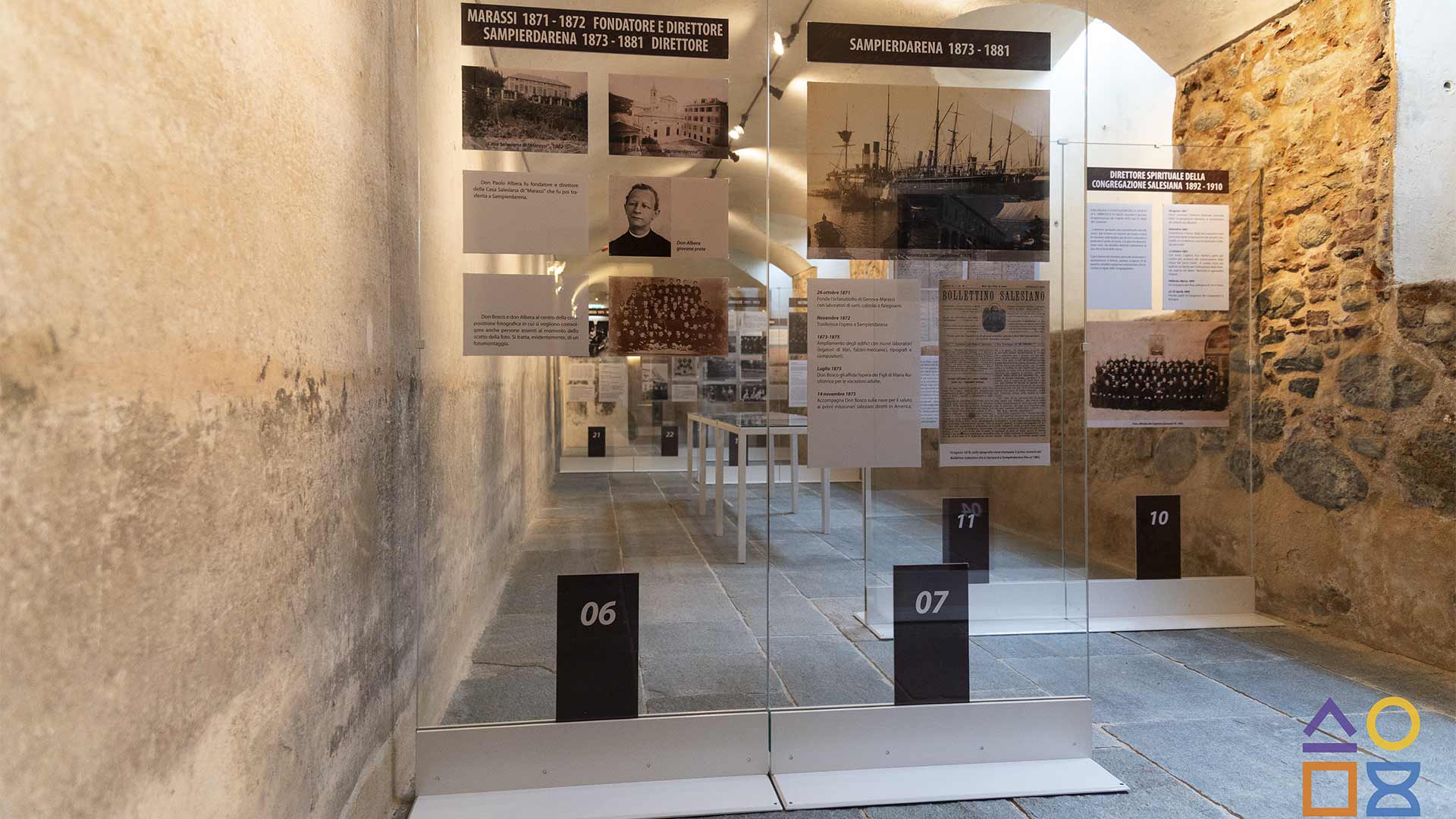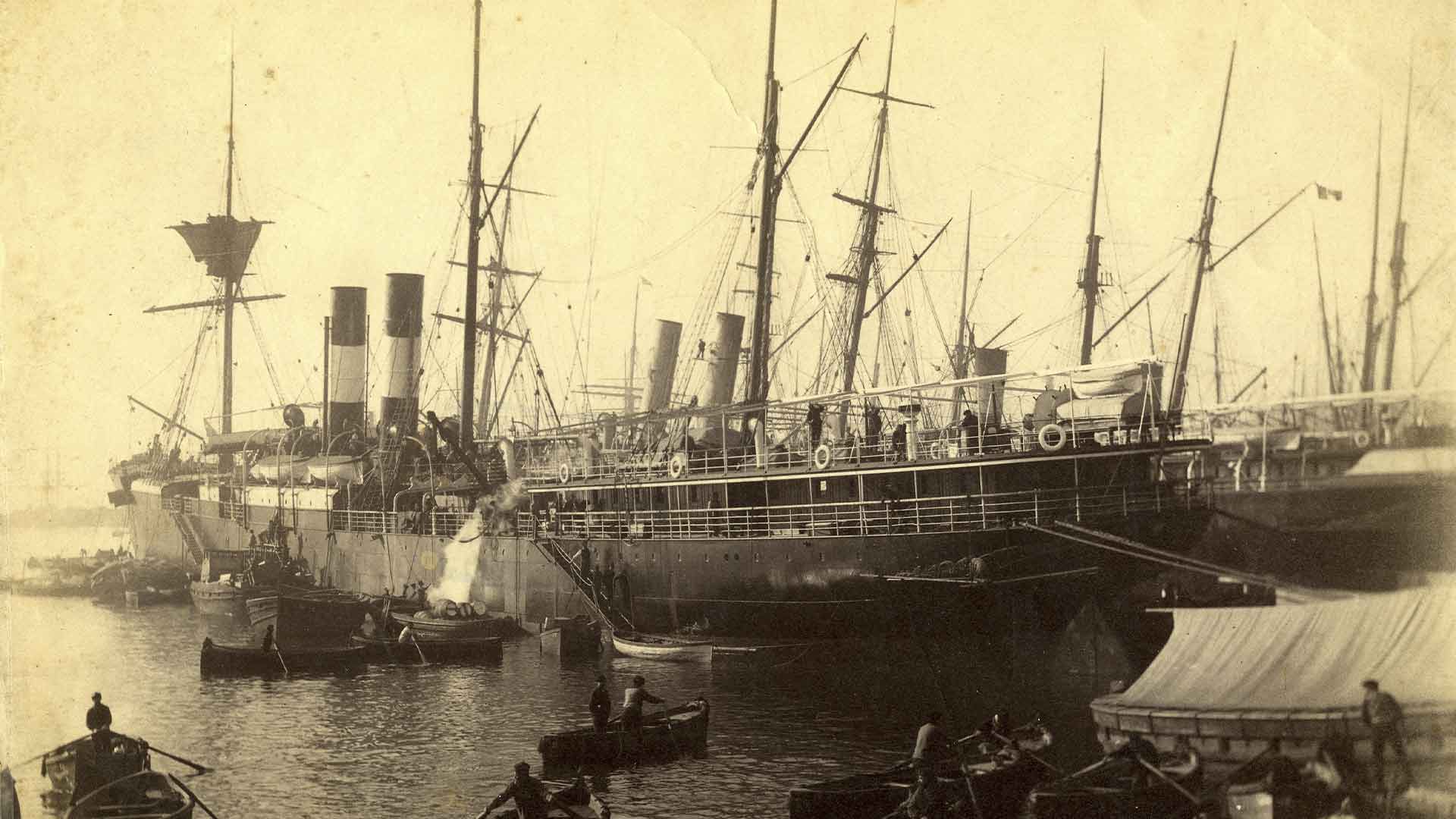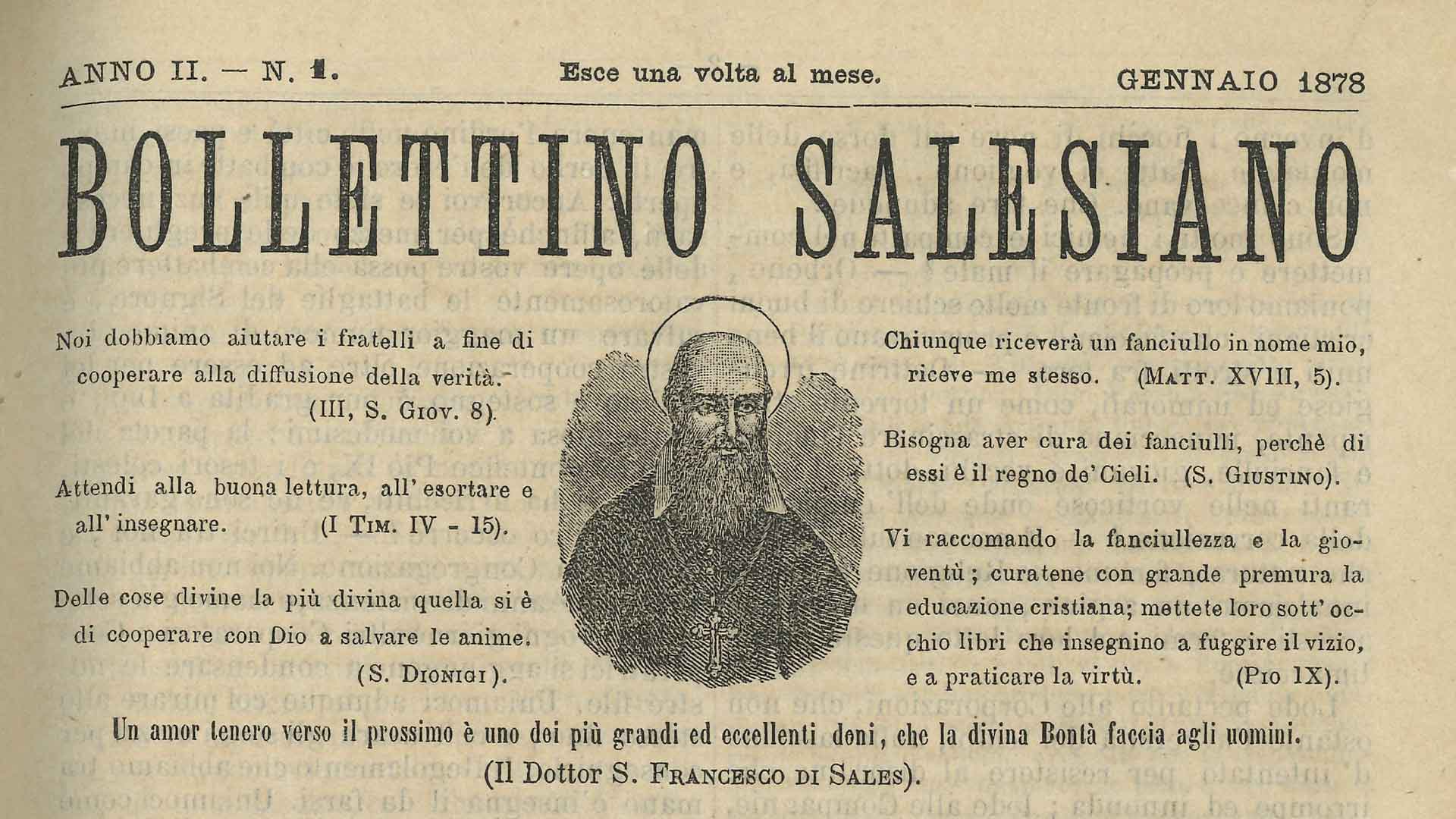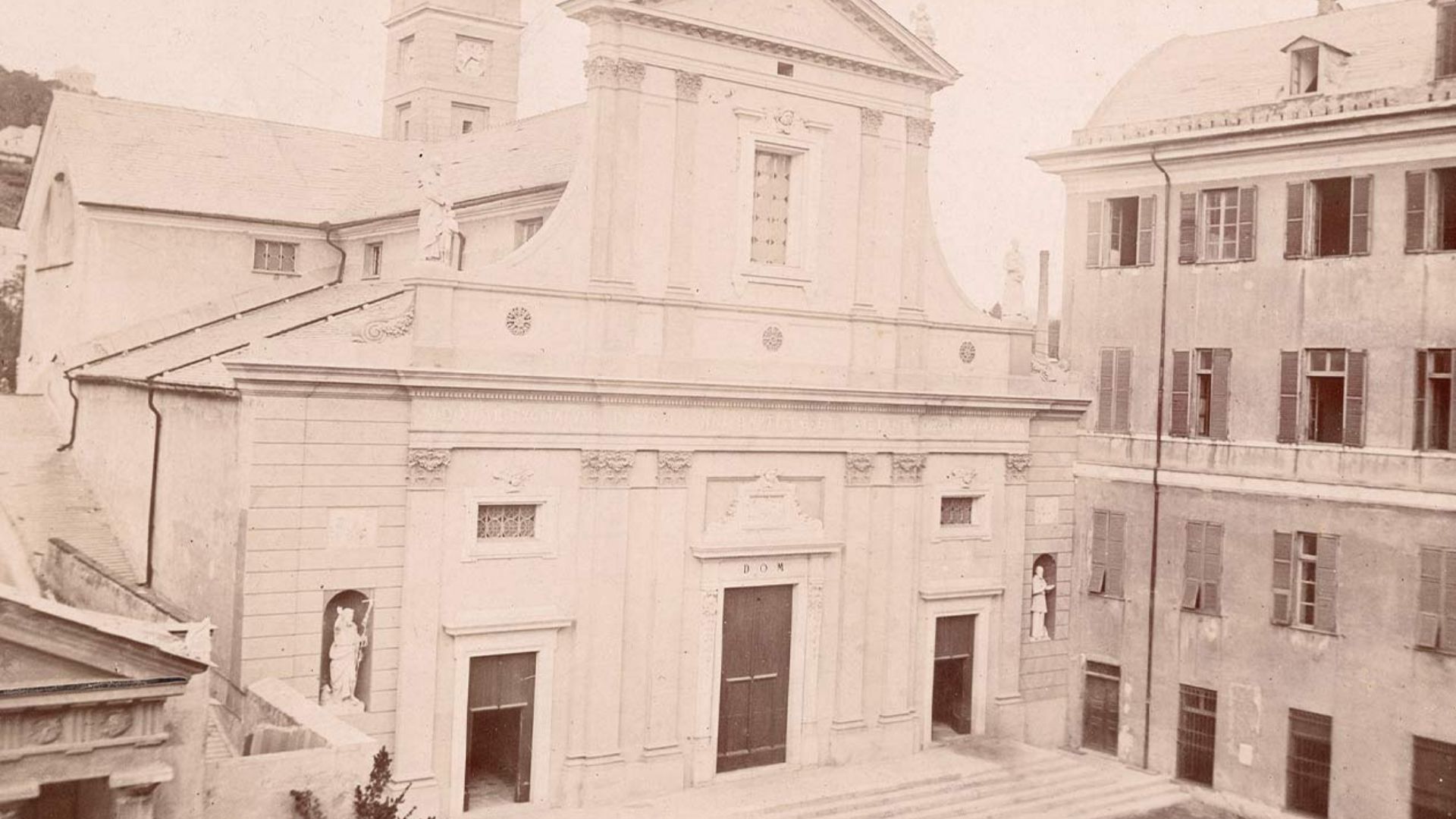 Photo 1: The port of Genoa at the time the hospice was opened.
Photo 2: The first Salesian Bulletin printed in Genoa.
Photo 3: The Sampierdarena Institute purchased by Don Bosco in 1872, the second Salesian institute to open in Italy, after the original Turin-Valdocco Oratory. The church, built as a parish in 1885 and restored several times between 1895 and 1929, was completely destroyed by a bombing on October 30, 1943. It was rebuilt between 1952 and 1955 and rededicated as, "St. John Bosco and St. Gaetano".
October 26, 1871: Albera founds an orphanage in Genoa-Marassi equipped with tailoring, shoemaking and carpentry workshops
November 1872: He transfers the house to Sampierdarena.
1873-1875: The building is enlarged to accomodate new trade shops: blacksmiths, mechanics, typesetting, printing and bookbinding.

July 1875: Don Bosco entrusts Albera with the care of adult vocations, called the "Sons of Mary".
November 14, 1875: Albera accompanies Don Bosco to bid bon voyage to the first Salesian missionaries to America.
August 10, 1878: The first issue of the Salesian Bulletin printed at the Sampierdarena printing press. The magazine is printed there until 1882.